What to consider when choosing a school
UK Boarding schools take boarders from the age of 7yrs to 18yrs, the best age to start will depend on personal circumstances. We frequently meet mobile families where their jobs require them to move every two or three years, there comes a time when you cannot keep moving your child from school to school; depending on the country they move to and the education available, at some point boarding school may be the best option.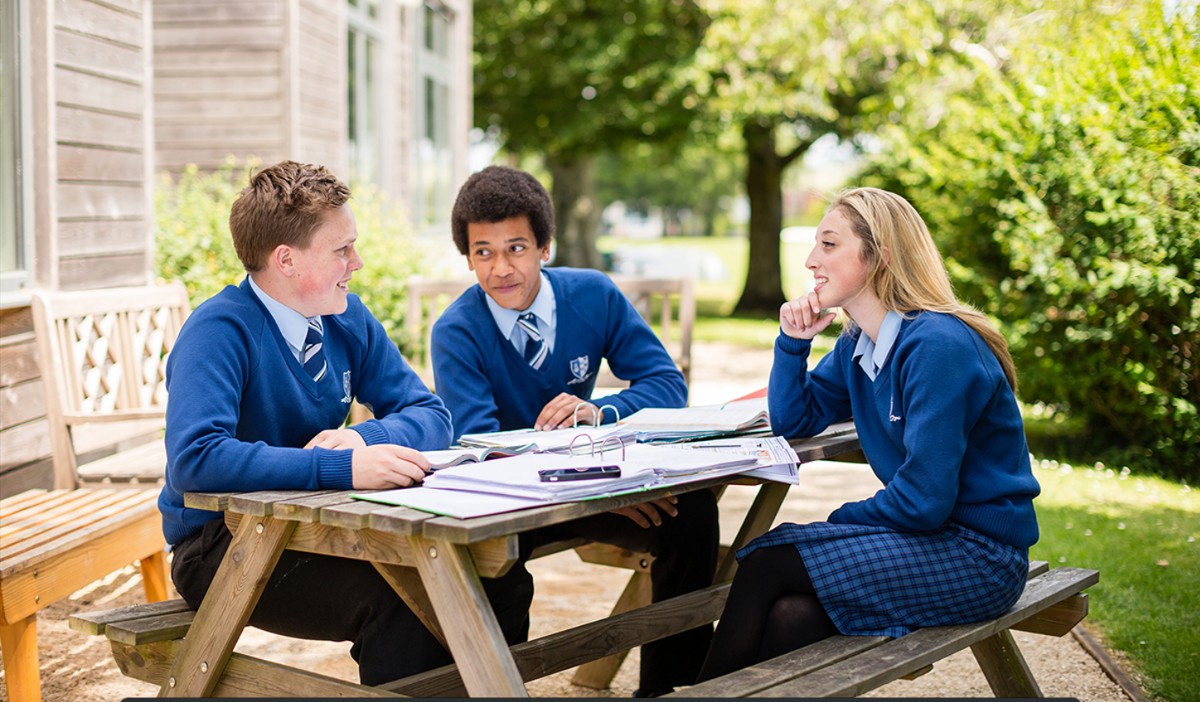 What age to consider boarding
This may depend on your family circumstances; you should take in to consideration the year group of entry, for an expatriate family that may have frequent moves it is important to ensure stability of education, particularly for the two year GCSE and Sixth Form programmes. Entry to Year 9 (age 14) is popular as it gives the child one academic year to settle in to boarding life, make friends and get to know the teachers before selecting their GCSE options for Years 10 and 11.
Entry to Year 12 (the Sixth Form) is a good stepping stone to university as it encourages independence in a safe secure environment and provides the opportunity for students to visit university open days. From our experience, younger boarders from the age of 7 or 8 settle quickly in to the prep school boarding environment; the schools are smaller and very family-orientated with bright, cosy shared bedrooms and lots of games and fun activities at weekends and in the evenings. Prep schools are very good at supporting young boarders and helping them to settle quickly.
Academic ability and strengths
It is important that you select a school to match your child's academic ability to ensure that they are encouraged and guided to achieve their full potential. The breadth of schools is wide, from academically selective schools to mainstream schools with good learning support departments and more specialist schools.
There are schools with particular strengths and facilities to meet the needs of children gifted and talented in a particular area eg sport, music or drama. There is nothing more satisfying for a budding equestrian show jumper than to be involved with the stables on site from early morning to a late evening ride!
Boarding school location
Do you have family or friends in the UK? If they are to act as guardians you may be considering a school within 1 or 2 hours of their home. Across the UK schools are located in towns, cities or in very rural locations, good road and rail links mean that transport to and from UK airports and railway stations can be arranged. Schools will organise transport to and from airports to correspond with flight times so that your child is looked after from the moment they arrive in the UK until they leave for home.
How well will my child be looked after?
UK boarding schools offer excellent care and security in a home from home and nurturing environment; this is especially important when parents are living overseas. The structure of pastoral care will vary slightly in each school, however, most students will be cared for in the boarding house by a house parent, matron and residential tutors; they will have an academic tutor who will monitor their academic progress. Most boarding schools belong to the Independent Schools Council (ISC) and the Boarding Schools' Association (BSA); ISC-member schools are subject to an inspection by the Independent Schools Inspectorate (ISI), which examines academic standards and teaching, the quality of learning, the behaviour of pupils, the curricular and extra-curricular activities, school buildings and resources, and management of the school.
The education consultants at Anderson Education will now recommend schools for your consideration, when you have had time to look at the prospectuses or school websites we encourage you to short list. Visiting a school is an important next step, we can make the appointments for you and remember, we have visited over 350 schools so can answer any questions you may have.